When you've just completed your CBT and are looking to buy your first motorcycle, the sheer amount of choices can sometimes feel overwhelming. There are so many fantastic options out there for all types of rider - whether the naked bike look is a bit of you, or you'd prefer something a little bit sporty. The choice is yours!
We've compiled a list of our 5 favourite 125cc options and what we like about them below - take a look and if you've any further questions please feel free to get in touch! We'd be happy to hear from you.

The Yamaha YS125 is a highly reliable, commuter friendly 125 that sits within Yamaha's "Urban Mobility" lineup. It's a lightweight, no-frills machine with easy handling and fantastic fuel economy that will get you from A to B with ease. The YS125 comes with 18 inch wheels for great stability and agility, and a 14l fuel tank means you'll be able to get plenty of miles in before a fuel stop!
Specs
Seat Height: 796mm
Fuel Capacity: 14l
Kerb Weight: 129kg
Max Power: 7.8kW

The Suzuki GSX-R125 is a sporty little number, with fantastic power-to-weight ratio and acceleration, plus nimble handling and great fuel economy. The little brother of the mighty GSX-R1000 certainly won't disappoint for anyone looking to get in to the world of sports bike riding. We also found that out of all the 125cc motorcycles, the Suzuki GSX-R 125 was one of the best for shorter riders. A fairly narrow seat and a height of 785mm means it's easy to get your feet flat on the ground - perfect for those who are still building confidence!
Specs
Seat Height: 785mm
Fuel Capacity: 11l
Kerb Weight: 134kg
Max Power: 11kW

If the seat height on the Suzuki was low, then the seat height on the Honda MSX-125 is LOW low. The Honda Grom (as it's known in the states), is a bit of an icon. This pint sized fun machine is perfect for smaller riders who want to be able to flat foot, but it's also built up a bit of a cult following in riders of all shapes and sizes. Part mini-bike, part motorcycle the MSX-125 features a well-proven and efficient fuel-injected engine for consistent power delivery. If you check out some of the owners groups online, you'll also see that they are highly customisable with many Grom owners really going to town to make their bike reflect their individual style.
Specs
Seat Height: 765mm
Fuel Capacity: 5.5l
Kerb Weight: 101.7kg
Max Power: 7.2kW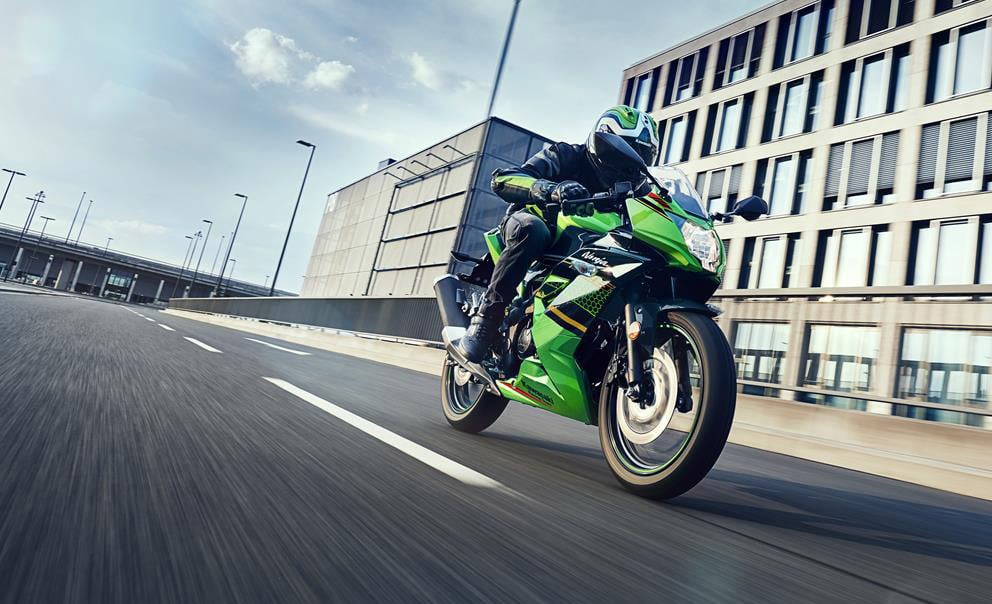 We had to throw another sports style bike in to the mix - the Kawasaki Ninja 125 is the first step in to the world of the iconic Ninja range from Kawasaki. With Kawasaki Racing Team inspired bodywork and a responsive, powerful 11kW engine this bike is ready for some serious fun! If you're looking to dip your toes in to the world of sports bikes then and are a fan of all things Team Green then the Kawasaki Ninja 125 could be the perfect place to start.
Specs
Seat Height: 765mm
Fuel Capacity: 11l
Kerb Weight: 148kg
Max Power: 11kW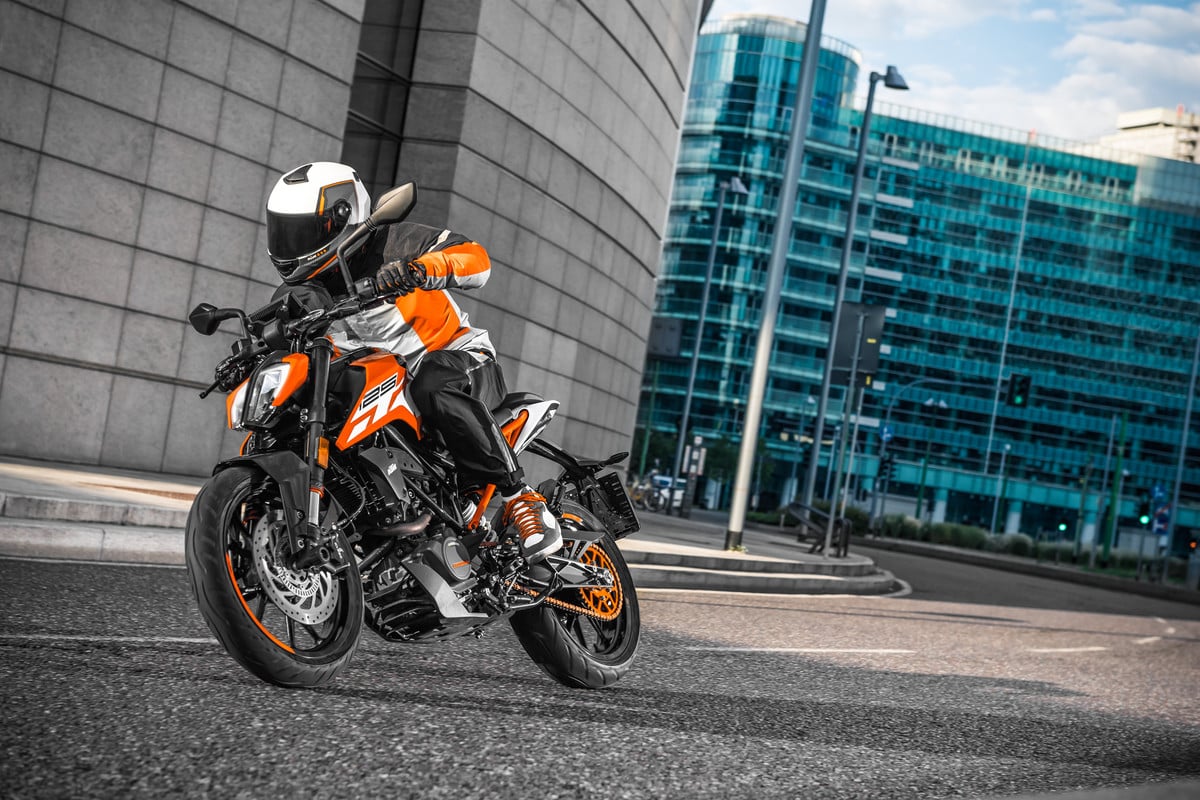 The KTM Duke 125 may be their entry level bike, but it's certainly not messing around! You'd be forgiven for not realising this bike is a 125cc model on first inspection - it's aggressive styling and punchy 11kW engine provide fantastic torque and acceleration along with outstanding fuel economy. We love the naked, exposed trellis frame of the Duke 125 (inspired by it's big brother the KTM 1290 Super Duke R) - this 125 is a serious looker!
Specs
Seat Height: 765mm
Fuel Capacity: 11l
Kerb Weight: 148kg
Max Power: 11kW
So that's our 125cc motorcycle picks for you! We should also mention that if you're looking for storage and convenience for daily commuting or nipping around town then a scooter could be a great option for you. Often with under seat storage and a comfy upright position a scooter allows you a lot of flexibility. Here's a couple of our favourites:

The Yamaha D'elight is a highly economical urban runaround, driven by Yamaha's efficient Blue Core 125cc air cooled engine. The low seat height provides a relaxed riding position and there's more than enough space under the seat to store a full-face helmet or a decent sized bag. This little scooter is fantastic value for money, but doesn't scrimp on quality!
Specs
Seat Height: 800mm
Fuel Capacity: 5.5l
Kerb Weight: 99kg
Max Power: 6.2kW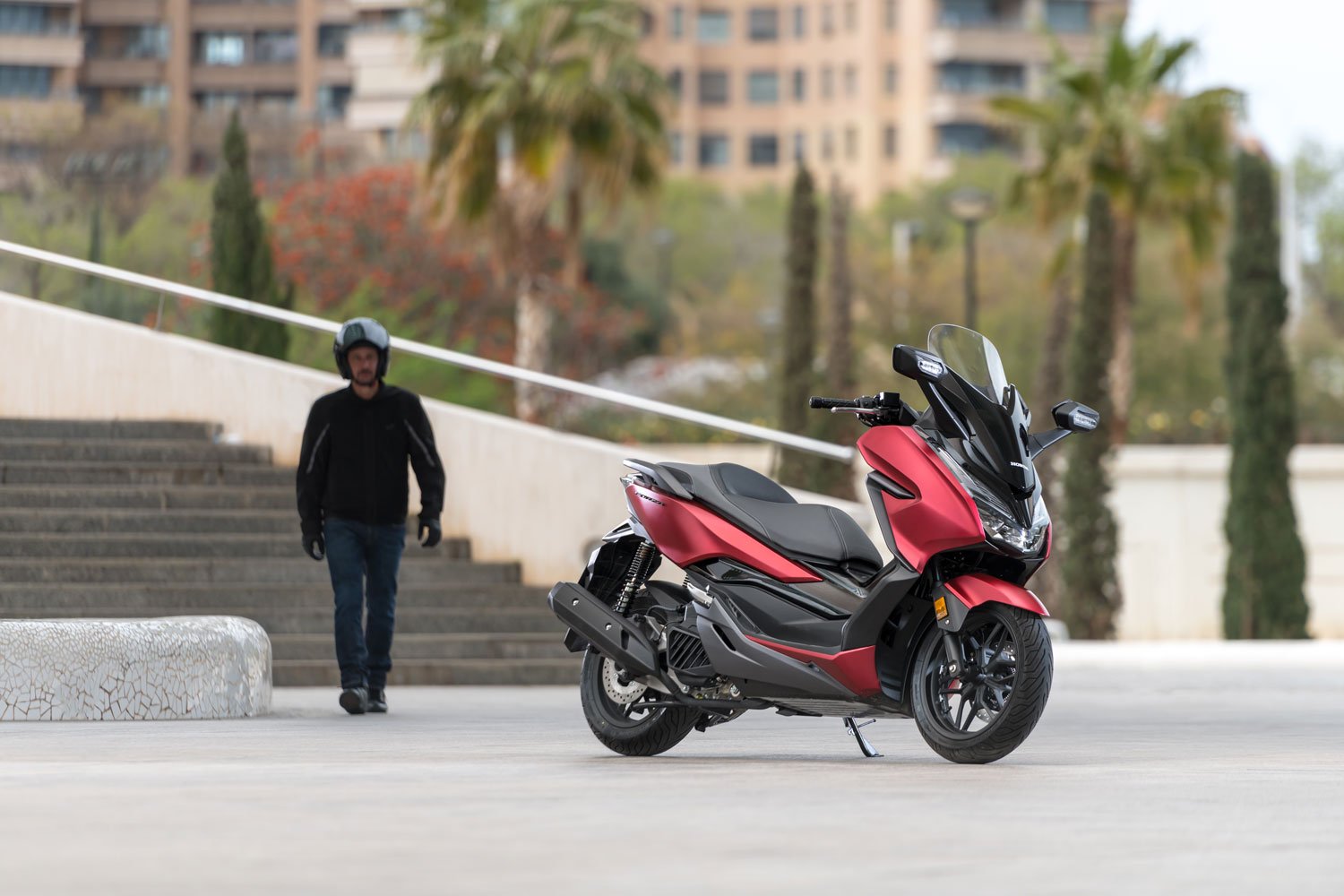 Class leading acceleration and 298 mile tank range fuel efficiency, plus responsive, smooth handling bring real luxury to the 125cc scooter market. There's a huge amount of under seat storage on the Forza, you could easily fit two full-face helmets in and the storage can be partitioned to house a helmet and any other gear you require. You can also purchase a 45-litre smart top box that is controllable with the smart key (which allows you to start the engine or release the seat with the press of a button!).
Specs
Seat Height: 780mm
Fuel Capacity: 11.5l
Kerb Weight: 159kg
Max Power: 11kW
Thanks for reading! If you have any questions about anything mentioned (or anything else) please feel free to get in touch! You can reach us on enquiries@phmotorcycles.co.uk, or give us a call on 01293 413300!