We all love blasting around in our fanciest leathers during the dry weather, and while they no doubt offer some of the best protection available from accidents they offer little to no protection from the elements when the heavens open. If you've ever been caught in the rain in a one-piece suit then you'll know the joy of peeling off your sodden kit at the end of your ride all too well. And if you haven't? We'll we'd suggest you avoid it all together!
When you're commuting by motorcycle and riding every day, eventually the weather is going to turn and it's best to be prepared. Waterproof textile kit is definitely the way to go with commuting, and although there are various options in terms of which membrane keeps you dry, you can't get better than Gore-Tex.
Gore-Tex have been at the forefront of waterproof gear across multiple disciplines for over 40 years and their rigorous testing program has made sure that they're the best at what they do.
Gore-Tex was invented by Wilbert L. Gore and his son Robert W. Gore in 1969 and is created by stretching heated rods of polytetrafluoroethylene (PTFE), making it expand to form a microporous structure that is around 70% air ePTFE). The holes in Gore-Tex material are so small (microscopic in-fact) that no water droplets are able to get through, but big enough to allow the moisture from your body to escape and the garment to remain breathable so you don't get overly sweaty.
Gore-Tex haven't got to where they are without years of research and development and they don't just make sure their own products meet their rigorous testing standards - they work with each brand that integrates their tech in to their garments to make sure their products are up to scratch too!
All Gore-Tex products go through a 3 stage testing process:
1. Material and System testing (in the laboratory) - this allows the process to begin from the best possible place.
2. Human performance - only people can judge how products feel, work & wear during different activities or in different environments.
3. In the field testing - this is where the products are put through their paces in real world situations.
If at any stage a product doesn't meet Gore's high quality standards it is sent back to the drawing board to start over!
For example, here are some of the tests that Gore-Tex jackets go through: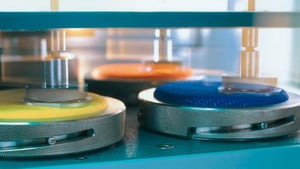 The Martindale Test - this is where the garments abrasion resistance is tested, to ensure it is fit forpurpose. To test, the garment is rubbed with wool or sandpaper over and over with considerable pressure. Depending on how tough the fabric needs to be (very, for motorcycle gear!), the vigorous rubbing continues non-stop for hours or even days if needed!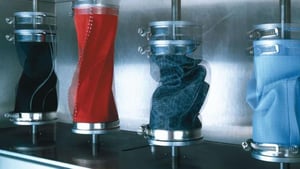 The Cold Flex Test - Gore-Tex fabrics are squashed and stretched repeatedly in extreme temperatures for hours on end. The fabric must survive this test and emerge fit for its intended purpose.
The Rain Room - Gore-Tex have their very own weather machine for waterproof testing. The facility is able to simulate a variety of conditions meaning they can test the garment in anywhere from light drizzle to wind-driven rain!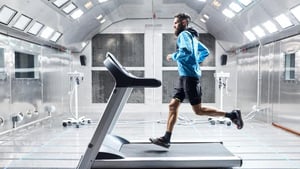 The comfort test - This is where lab measurements are compared with the personal feelings of comfort from Gore-Tex's testing team. The garment needs to allow the wearer to be neither too warm nor too cold to allow for comfort in a wide range of conditions!
Gore Fabrics are also committed to continuously improving the environmental impact of their products and have been using Life Cycle Assessment (LCA) for more than 20 years!
The main conclusion they have drawn is that the single most influential factor in improving environmental impact is the longevity of their products. The longer a product is worn, the smaller it's annual environmental impact - which is another reason their testing standards are so high!
Both Alpinestars & Dainese have various Gore-Tex products in their range - why not head over to our online store to see what's on offer?