We've not had the best start to spring/summer weather-wise this year but we've no doubt that things will start to pick up soon and we'll be able to enjoy some sunshine and warm weather. If you're looking for a new motorcycle jacket to compliment your sporty style then look no further - our clothing team have chosen 5 of their favourites below.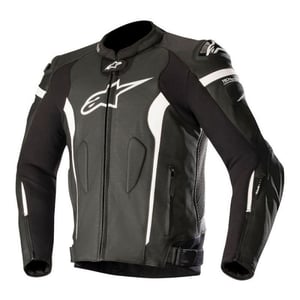 The Alpinestars Missile Leather Jacket features a slim, sporty fit has been optimised for improved levels of comfort and performance. This Tech Air compatible jacket is CE certified and features class leading protection throughout.
Features Include:
Tech Air compatible
Hump for Sport Look/Aerodynamics
Dual closure on wrist
Perforated for air flow/ventilation
Dynamic Friction Shield on shoulders/elbows for less friction if sliding
Back protector pocket
Full zip to match any Alpinestars trousers
Large accordion panels to allow for inflation of Tech Air bag & comfort
Buy now: https://www.phmotorcycles.co.uk/store/alpinestars-missile-leather-jacket-tech-air-black-white.html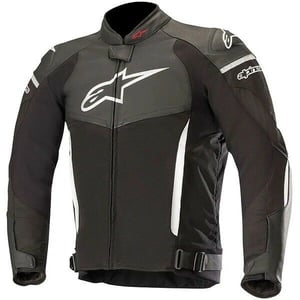 2. Alpinestars SP X
Made from high-grade Bovine leather and highly resistant stretch fabric, the SP X jacket is full of features that make this one of our favourite sports bike friendly jackets.
Features include:
Removable thermal liner
Textile and Leather for better ventilation
Protection on slide areas
Waterproof internal pocket for wallet/valuables
TPU shoulder pads for impact absorption
Buy now: https://www.phmotorcycles.co.uk/store/alpinestars-sp-x-jacket-black-white.html
3. Dainese Racing 3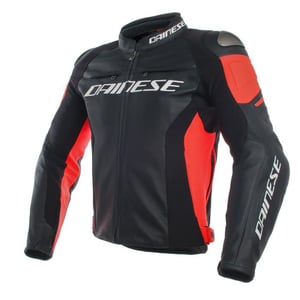 An iconic piece, evolved with radical new features and the same amazing fit. Crafted from tough Tutu hide leather with multiple air vents this jacket is light and agile - the perfect balance of protection and comfort.
Features include:
Soft Brazilian cowhide leather

Microelastic to allow for comfort when "hunched over the tank" in kidney and arms

Reflective strip at top of the jacket for added visibility

Aluminium shoulder sliders for low co efficient of friction if sliding

Nanofeel lining to help with odour reduction

Pockets over front for direct ventilation

Zip vents on side for efficient air cooling when hunched over
Buy now: https://www.phmotorcycles.co.uk/store/dainese-racing-3-leather-jacket-black-black-black.html
4. RST TracTech Evo 4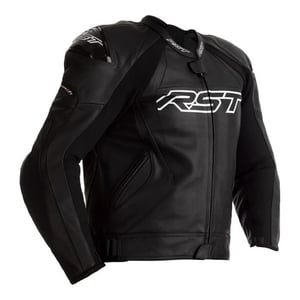 An extremely comfortable, well fitted jacket, the TracTech Evo 4 has been cut with a slightly less aggressive stance, making it more comfy when off the bike/walking around. Offering superb levels of protection, the TracTech Evo can also be attached to the TracTech Evo 4 leather jean via the 360° connection zip making a complete two-piece suit.
Features include:
Removable thermal liner

TPU shoulder sliders

Hump for aerodynamics

Back protector included

4 internal pockets (2 in liner, 2 in the jacket)

Neoprene liner for comfort around the neck

Perforated for better ventilation, with accordion stretch panels on shoulders to allow for easier movement
Buy now: https://www.phmotorcycles.co.uk/store/rst-tractech-evo-4-leather-jacket-black.html
5. Dainese Sports Master Gore-Tex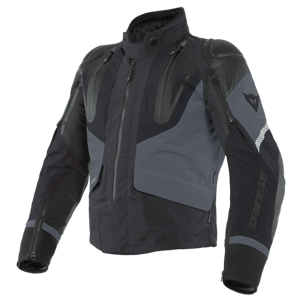 Sports and touring come together to make the first true textile race jacket. Perfect for all year round riding, the Gore-Tex laminate guarantees waterproof protection.
Features include:
Gore-Tex laminate jacket guarantees waterproofing all year round

Direct ventilation for better cooling

Adjustability on upper arm
Waterproof pockets
Removable thermal liner
Buy now: https://www.phmotorcycles.co.uk/store/dainese-sport-master-goretex-jacket-black-ebony.html
Want some help finding the right jacket for you? Feel free to get in touch with the clothing team via email on clothing@phmotorcycles.co.uk